Boost your career with full Master program.
Machine Learning, Deep Learning, Neural Networks, artificial intelligence, … are today a reality that is revolutionizing our lives. Reports estimate that many jobs will be replaced by these autonomous and intelligent systems. Don't miss your date with history, come and learn the basics of AI: The basics of artificial intelligence Certificate Program!
Are the financial investment and the entry requirements justified? All in all, is an Master degree worth it?
If you're preparing to enter the competitive technological world of today, we believe it is.
So, what can you do with a Professional Certificate? A basics AI Certificate Program will offer you a wealth of advantages, especially when it's from a well-regarded school. Getting a high Master salary after graduation, landing a management position, developing a strong professional network, or even becoming your own boss are just a few of the advantages of studying a Professional Program abroad.
Curriculum
What is AI? Applications and Examples of AI
Introducing AI
What is AI
Tanmay's journey and take on AI
Impact and applications of AI
Application domains for AI
Some applications of AI
More applications of AI
Famous applications of AI from IBM
Module 1 Summary
AI Concepts, Terminology, and Application Areas
AI Introduction – Cognitive Computing (Perception, Learning, Reasoning)
Terminology and Related Concepts
Machine Learning
Machine Learning Techniques and Training
Deep Learning
Neural Networks
Hands-On Lab: Paint with AI
Key Fields of Application in AI
AI Application Areas: Natural Language Processing, Speech, Computer Vision
AI Application Areas: Video – Self-Driving Cars
Hands-On Lab: Computer Vision
Module 2 Summary
AI: Issues, Concerns and Ethical Considerations
Issues and Concerns around AI
AI and Ethical Concerns
AI and Bias
AI Ethics, Bias, and Trust
Jobs and AI
Employment and AI
AI Working for Good
Principles for Ethical AI
Module 3 Summary
Details
Duration of the course:
The duration depends on the time that the student can allocate. On the basis of 4 hours of work per week, the course can be completed, including the report, in 1 to 2 months.
Course fees:
There are no application fees.
The course fee is only 19.99 Euros!
What are the dates for the next session?
Our campus is accessible throughout the year. You can start on any date that suits you.
You will have an entire calendar year (12 months) to complete the course.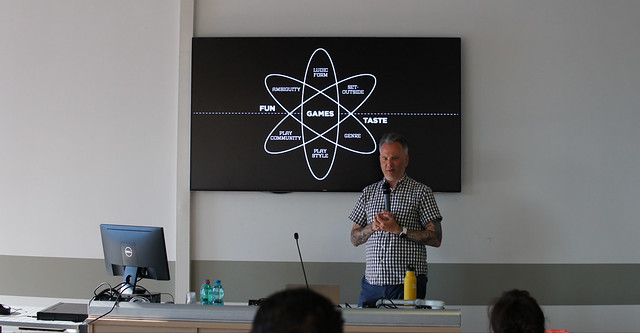 Hi, I'm Remo C., from Argentina
This introductory AI module opened my eyes. I am now pursuing a career change to be a video game developer!