Boost your career with full MBA program.
Deciding to study an MBA degree is a big step for aspiring managers. Is pursuing an MBA program at a business school abroad a good choice? Are the financial investment and the entry requirements justified? All in all, is an MBA degree worth it?
If you're preparing to enter the competitive business world of today, we believe it is.
So, what can you do with an MBA? An MBA will offer you a wealth of advantages, especially when it's from a well-regarded business school. Getting a high MBA salary after graduation, landing a management position, developing a strong professional network, or even becoming your own boss are just a few of the advantages of studying an MBA degree abroad.
Curriculum
Master of Business Administration – Core course
Presentation
Introduction to Rabat Univ' MBA
MBA core management course
MBA – Fundamentals of economics
The work of the economic machine
Entrepreneurship
Ethics & Moral Dilemma in Business
MBA – Strategy in business
Strategy in Business: overview
Mini Class on Business Strategy
Game Theory
MBA – Finance & accounting
Accounting Basics Explained Through a Story
Finance basics
Financial Accounting
Risk management
Risk management basics
Risk matrix
MBA – Marketing
Understanding marketing basics and best practices
The Complete Marketing Course
Marketing analysis
Getting started with marketing ps, marketing plan, and marketing strategies
Amazon's Retail Revolution Business Boomers
MBA – Human ressource management
People management
Introduction to human ressource management
Steve Job's commencement address
Operation
Introduction to Operations Management
Operations Management: Basics
Operation management: daily challenge
Leadership & organizational behavior
Leadership – John Sculley : Legendary CEO of Apple, Pepsi-Cola, …
Leadership – Theories & styles
An Introduction to Organizational Behavior Management
Body language and etiquette
Mini-MBA – Full track
Accounting
Marketing
Management
Finance
Strategic planning
Economics
Entrepreneurship
Negotiating
Risk management
Personal MBA
Understanding bibliometrics
Bibliometrics
Bibliometrics evaluation
Indicators
Database
Recommendations to authors
Notes
Write an academic article
Contribution to science and knowledge
Writing cycle of an academic article
Method of writing an academic document
Journal (or conference) papers' formatting requirements
Practice
Notes
End of studies project report
Report
Details
Duration of the course:
The duration depends on the time that the student can allocate. On the basis of 3 hours of work per week, the course can be completed, including the report, in 4 to 6 months.
Course fees:
There are no application fees.
The course fee is only 499 Euros!
What are the dates for the next session?
Our campus is accessible throughout the year. You can start on any date that suits you.
You will have an entire calendar year (12 months) to complete the course.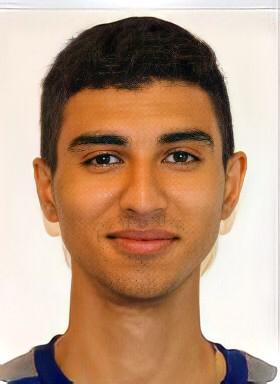 Hi I'm Taha, F., from France,
I think this course encompasses the most important and fundamental concepts of marketing and financial analysis. I found it very interesting and made me want to learn more in order to enrich my knowledge in this domain.